Report on the Children's Camp held in Bonțida
Between 26 and 30 June, an intercultural camp took place at Bánffy Castle, Bonțida, during which the children participated in exciting and diverse programmes and activities.
On the first day, they had the opportunity to explore the castle's buildings, its natural heritage and the surrounding area. They were guided by members of NECC (Nature Education Community Center), art historian Zsuzsanna Eke and activity leader Hanna Ugron.
On Tuesday, Cristina Labo conducted a creative drawing workshop, where she introduced the children to various visual storytelling techniques. In the afternoon, the children also had the chance to learn Renaissance dances and to take part in a story creation workshop.
Wednesday featured a traditional horse show and archery activities held by the Virtus Transsylvanica Association. The children were able to try out horse riding, participate in fencing with soft weapons and engage in archery.
Thursday was dedicated to animations. The Beanbag Animation Studio in Cluj introduced the children to the stop-motion method, after which the children created four short films, inspired by the castle's past and present.
On the last day, the camp's bilingual anthem was composed in Johanna Bertóti's music workshop. After their parents had arrived, the children proudly presented the artworks they had completed during the week, as well as the castle and its hidden treasures.
The camp provided children of different nationalities with an opportunity to learn, create, and enjoy the historical environment together. New friendships were formed, and the participants were enriched with new experiences.
We look forward to seeing them at the castle next year, as well!
Sponsor: The Administration of the National Cultural Fund (AFCN)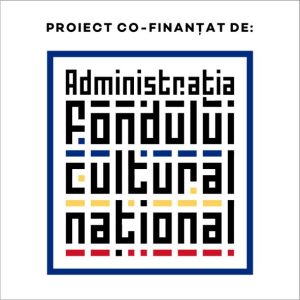 "The project does not necessarily represent the position of the National Cultural Fund Administration. AFCN is not responsible for the content of the project or how the results of the project may be used. These are entirely the responsibility of the beneficiary of the funding."