Activity Report on the Built Heritage Conservation Training Programme at Bánffy Castle, Bonțida, in 2023
During 2023, three built heritage conservation training camps were organised at Bánffy Castle, Bonțida. Of these, the first was held in April, while the second and third in August.
The first camp was primarily intended for those construction industry workers who wish to specialise in historic building conservation, with a strong practical focus on a single workshop: masonry, more specifically vault restoration. The instructors were four trainers with extensive experience in the field.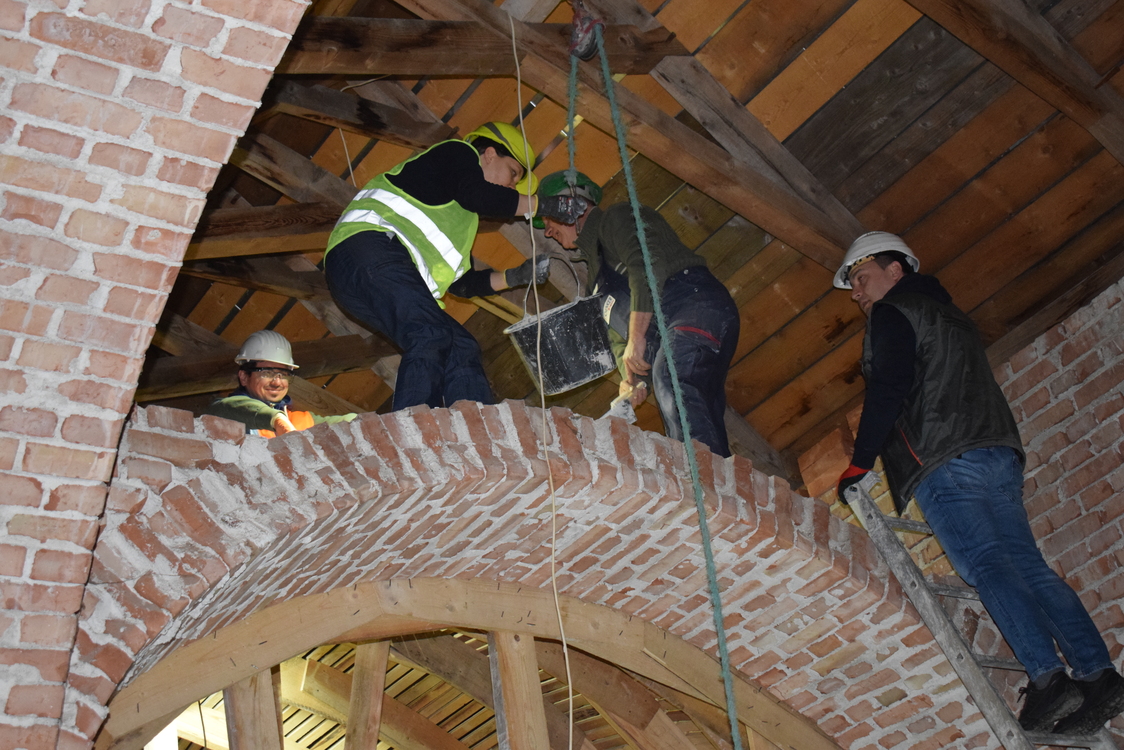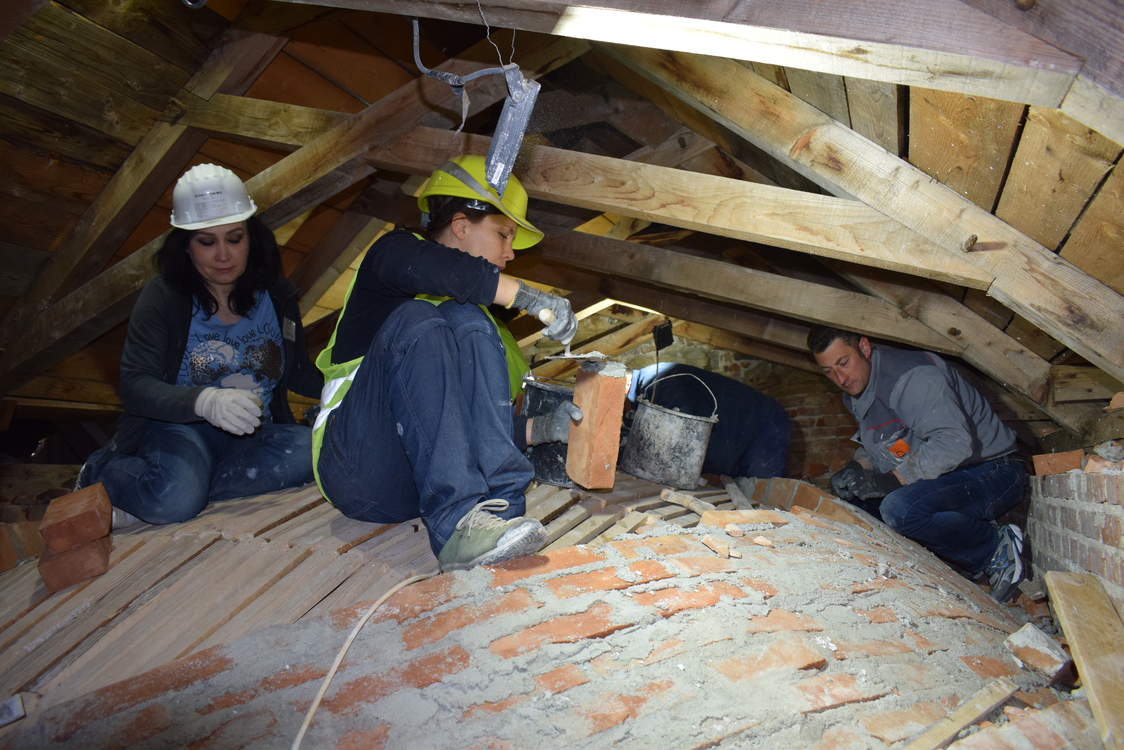 The second and third camps were intended especially for university students (architects, civil engineers, landscape architects, archaeologists, art historians etc.) and construction industry workers, but other interested individuals were also welcome. Four types of practical workshops were organised within the summer camps: masonry, carpentry, joinery and decorative plaster.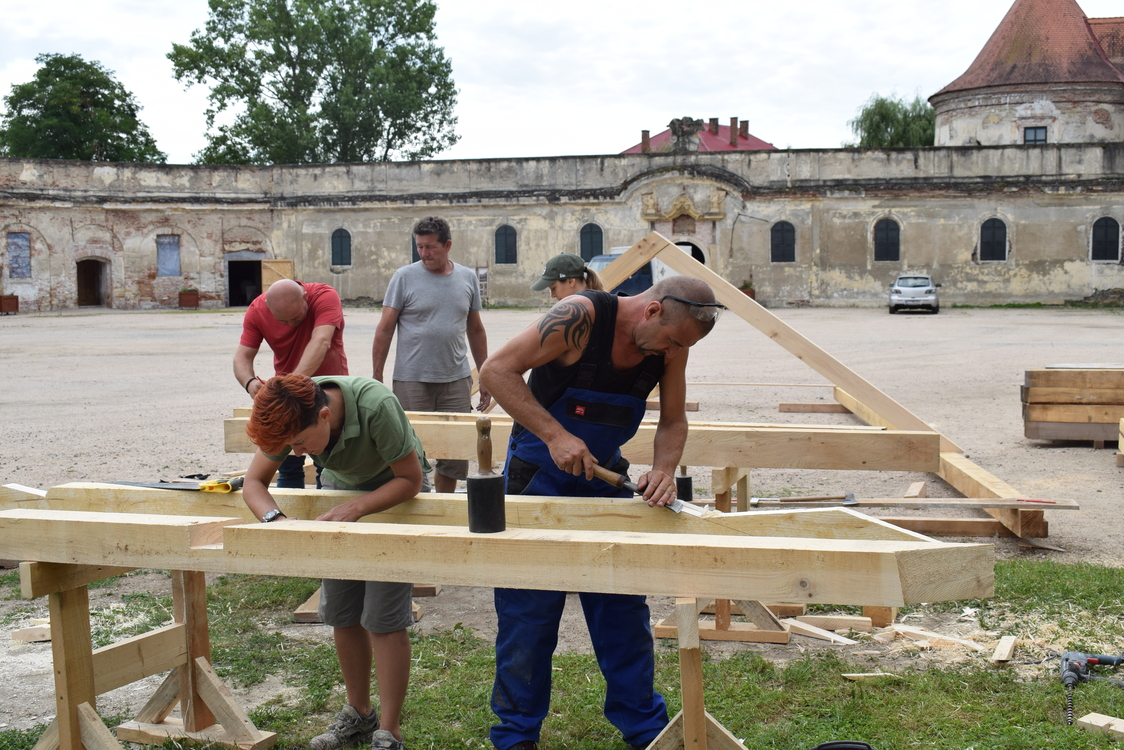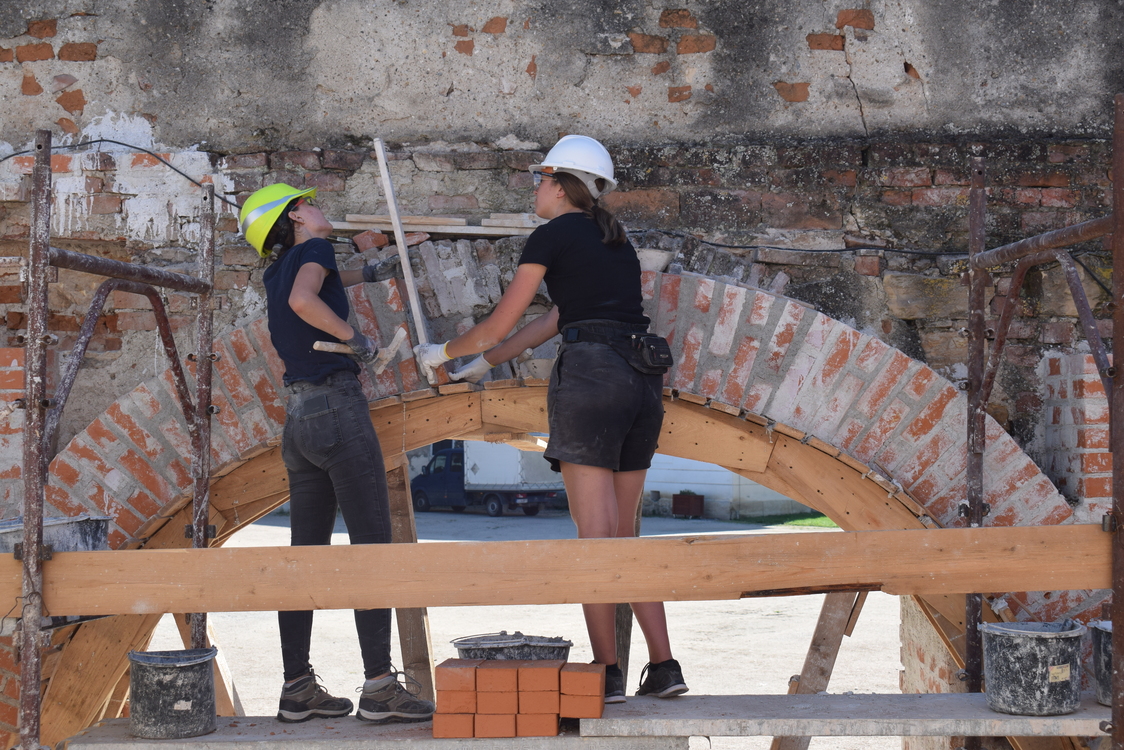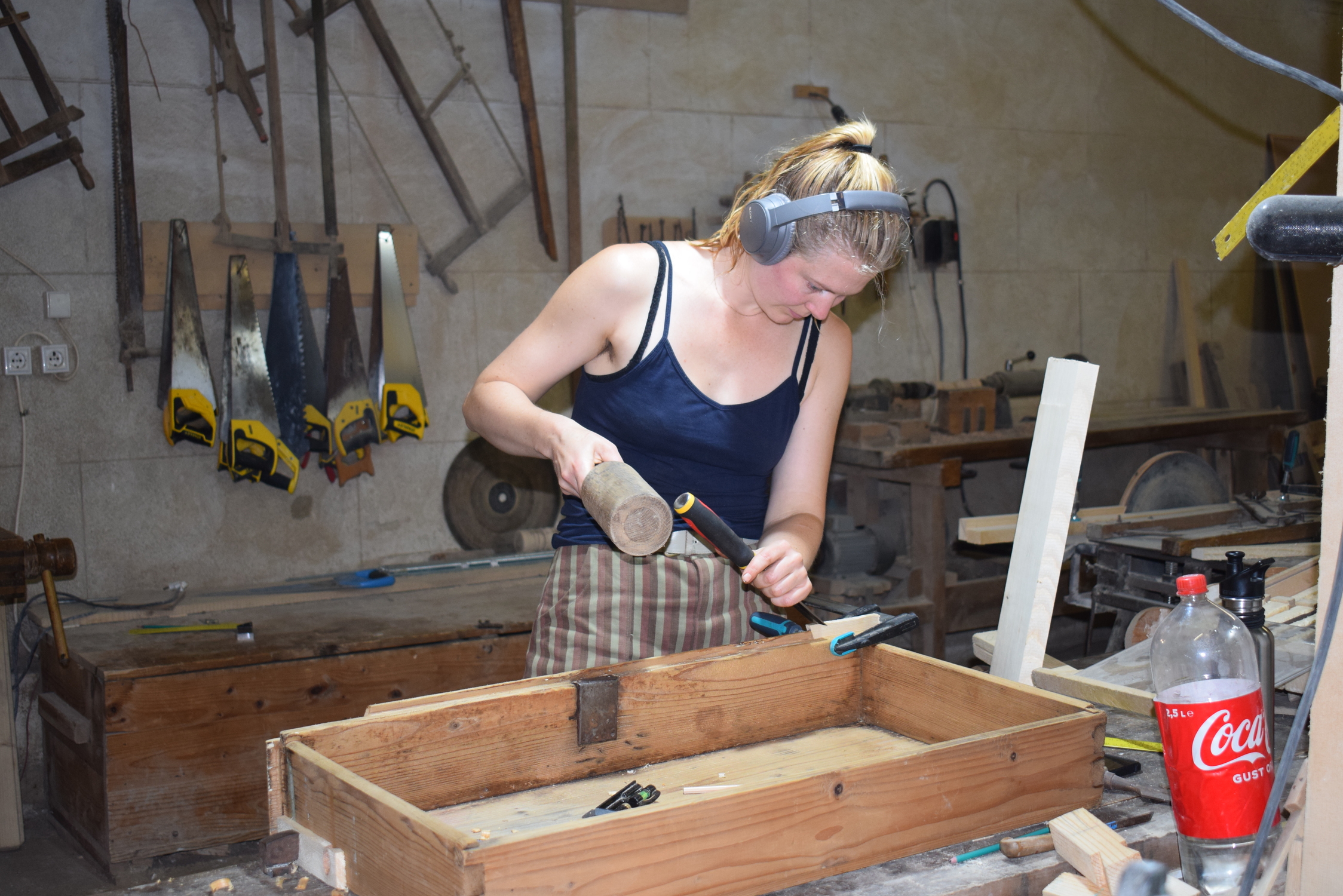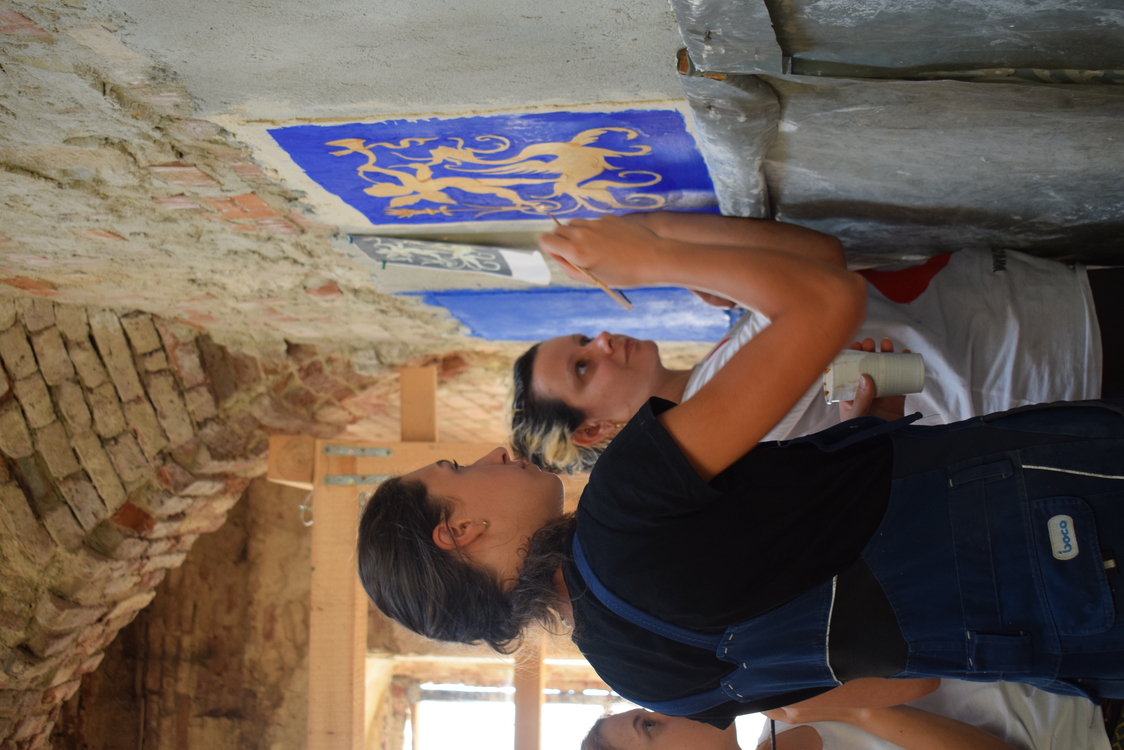 In the case of the summer camps, the first day was dedicated to theoretical training, during which the more than two-decade-long past of the built heritage conservation training programme was presented, along with the history and architectural evolution of the castle. The students also attended lectures on various topics related to the protection of built heritage (preservation and conservation principles, technical, archaeological, urban design, engineering etc. aspects). The lectures were held by specialists from Romania and abroad (USA) in English, considering the international nature of the camps.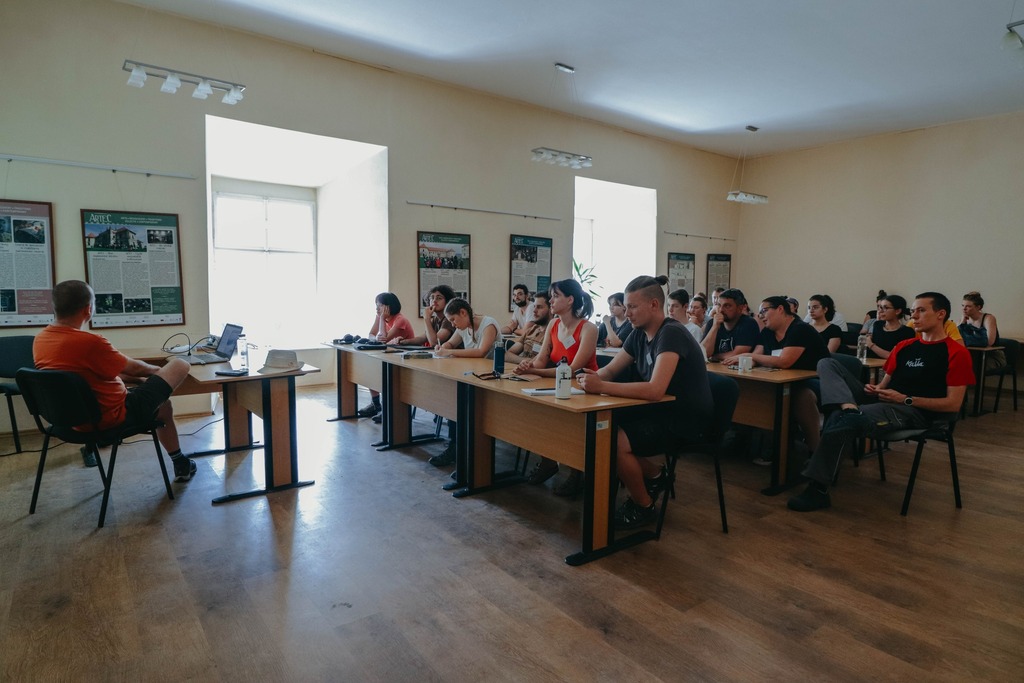 The programme also included a study field trip, during which participants visited the Salt Mine of Turda, the village of Rimetea, the mediaeval fortress in Colțești, as well as the Reformed Church and the reeds in Sic.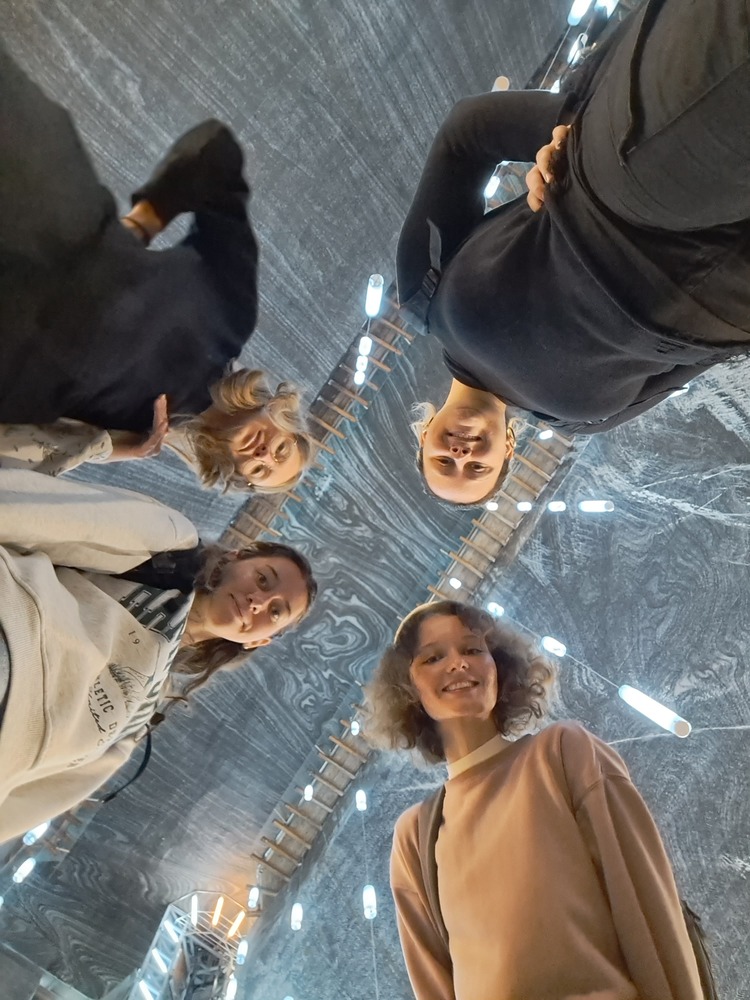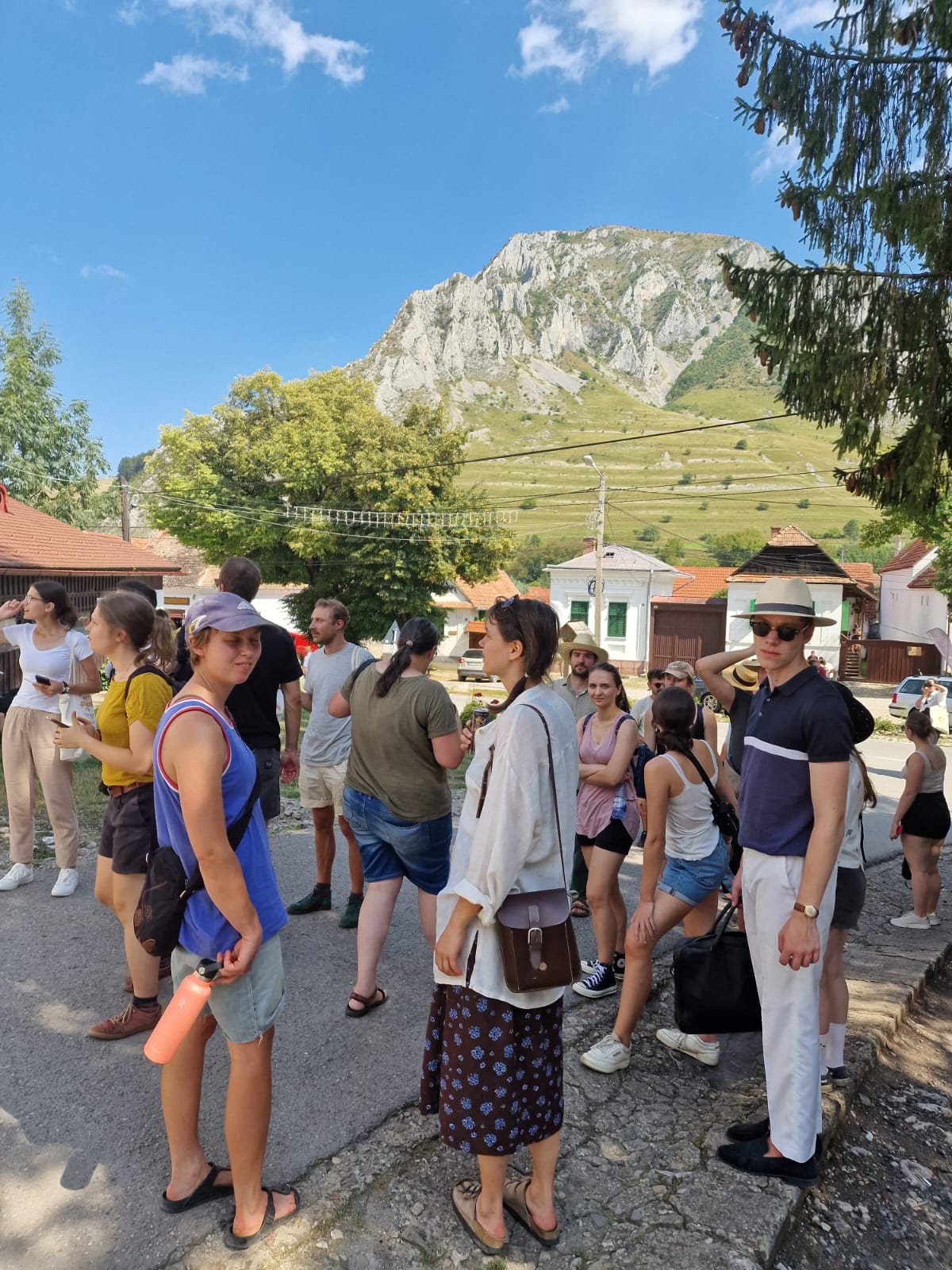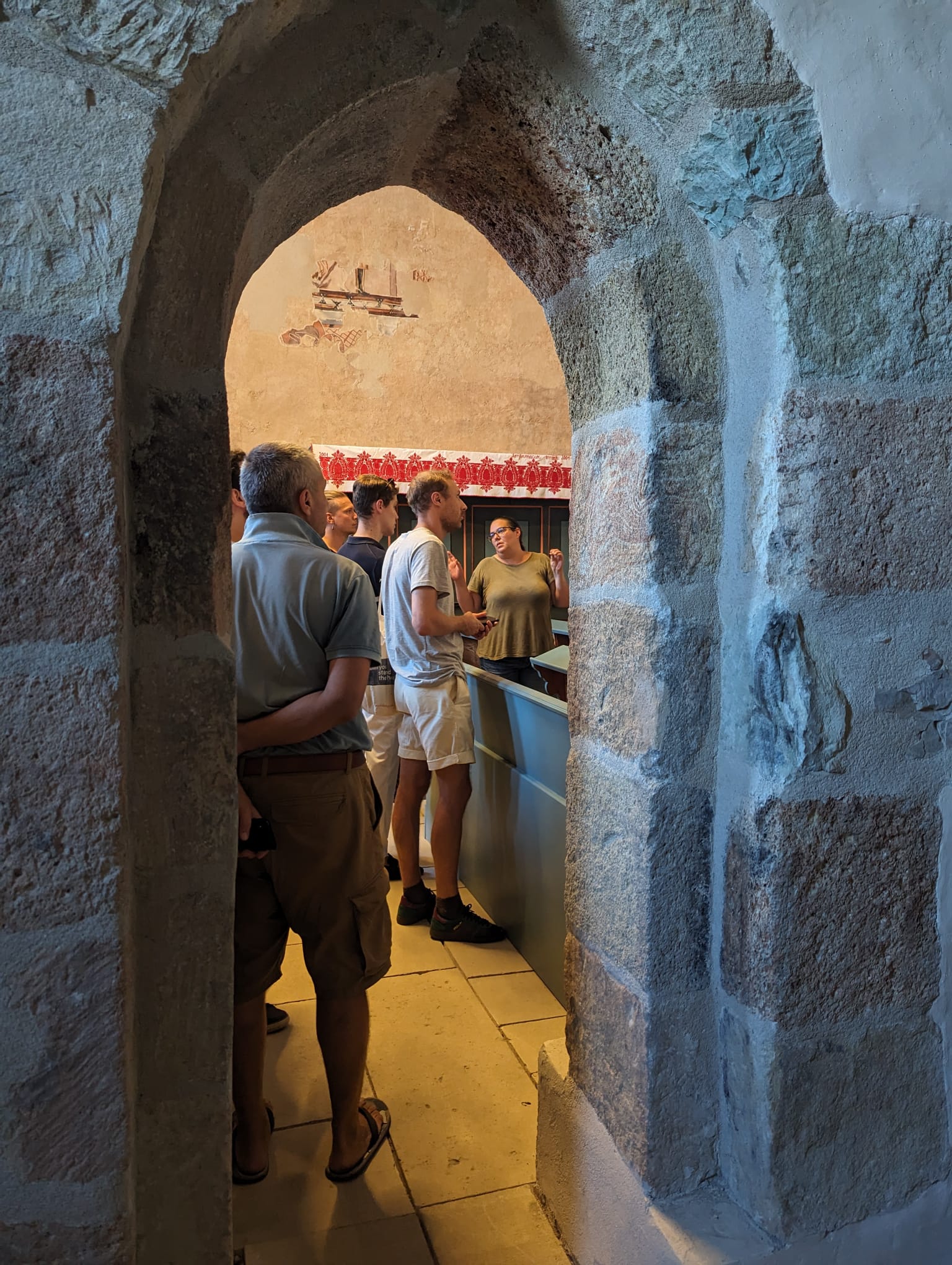 At the end of the camps, the participants were evaluated, and the various worksites were visited by all, where the participants from the different workshops presented the interventions carried out over the course of the two weeks. Those who met the knowledge standards set by the programme received certificates.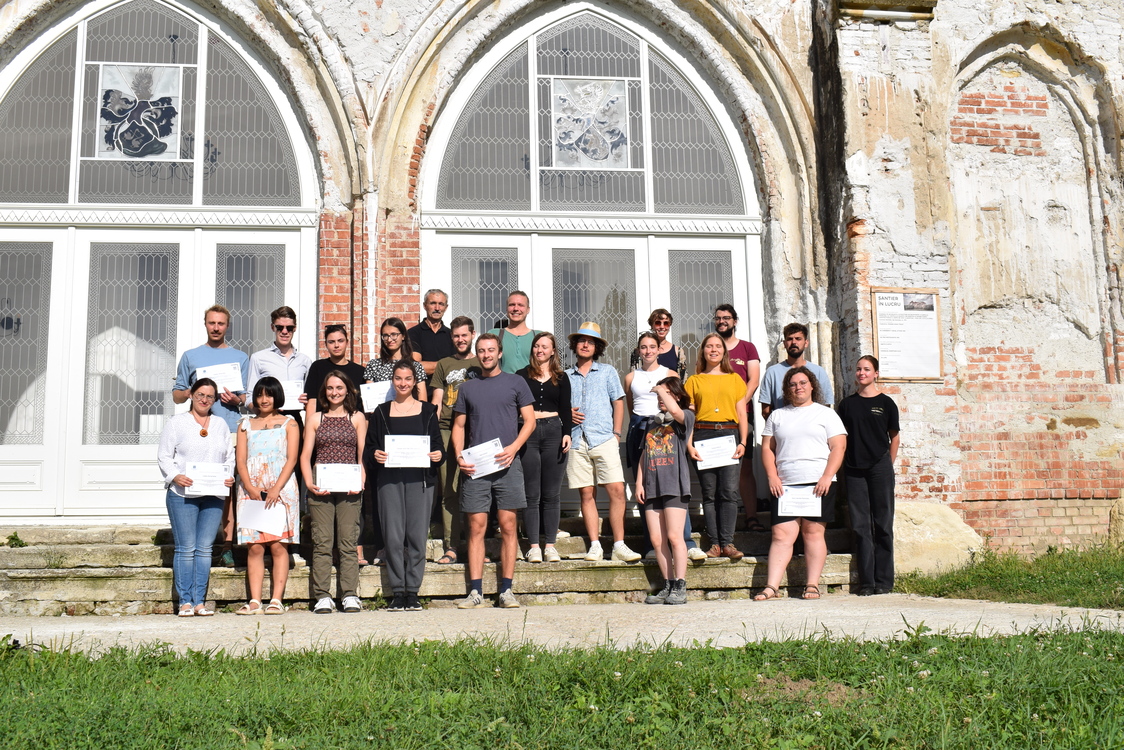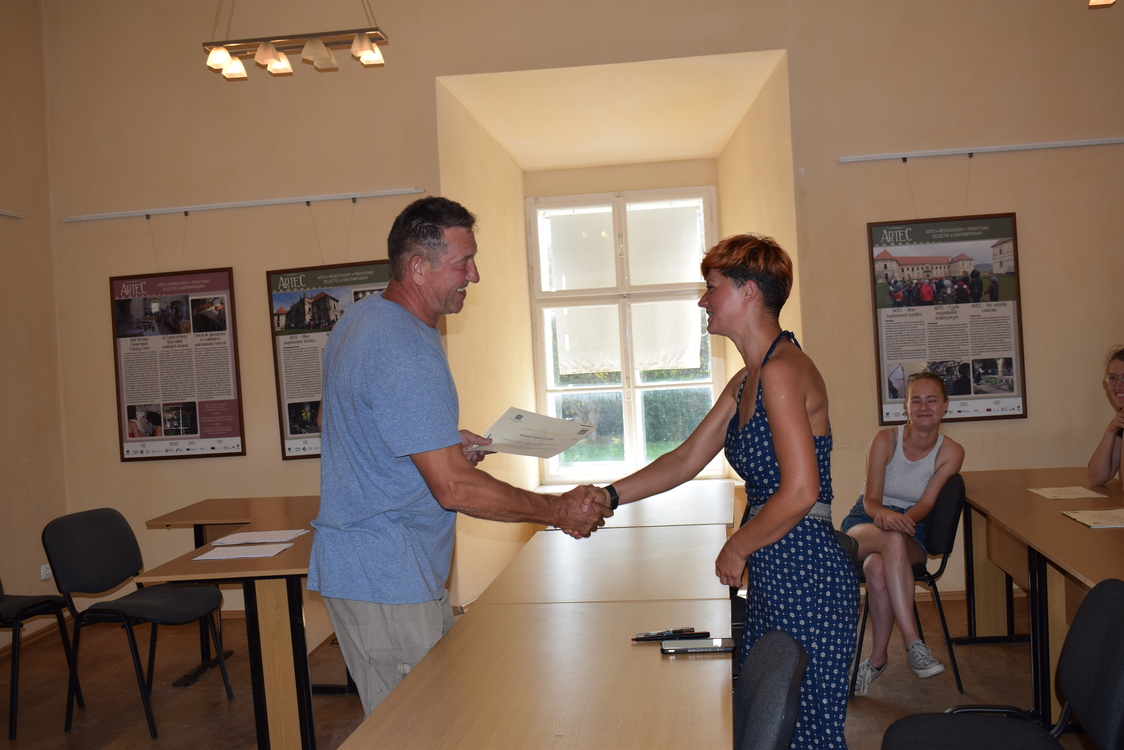 In 2023, a total of 67 participants from 10 different countries took part in the camps.
Sponsor: The Administration of the National Cultural Fund (AFCN)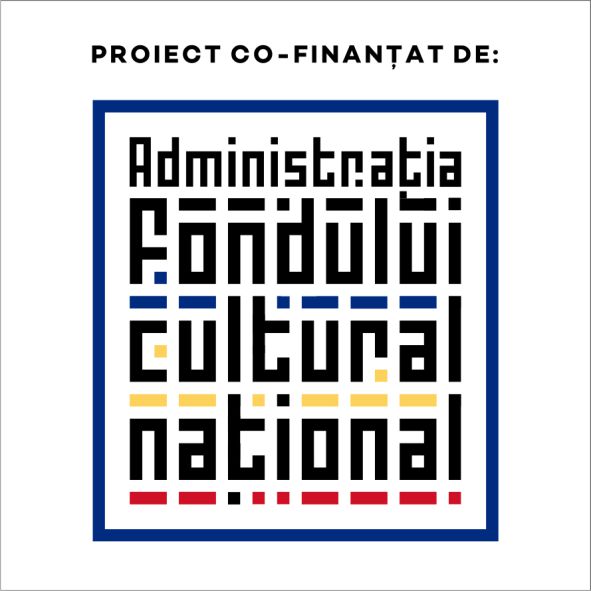 "The project does not necessarily represent the position of the National Cultural Fund Administration. AFCN is not responsible for the content of the project or how the results of the project may be used. These are entirely the responsibility of the beneficiary of the funding."