Experience Room artistic installation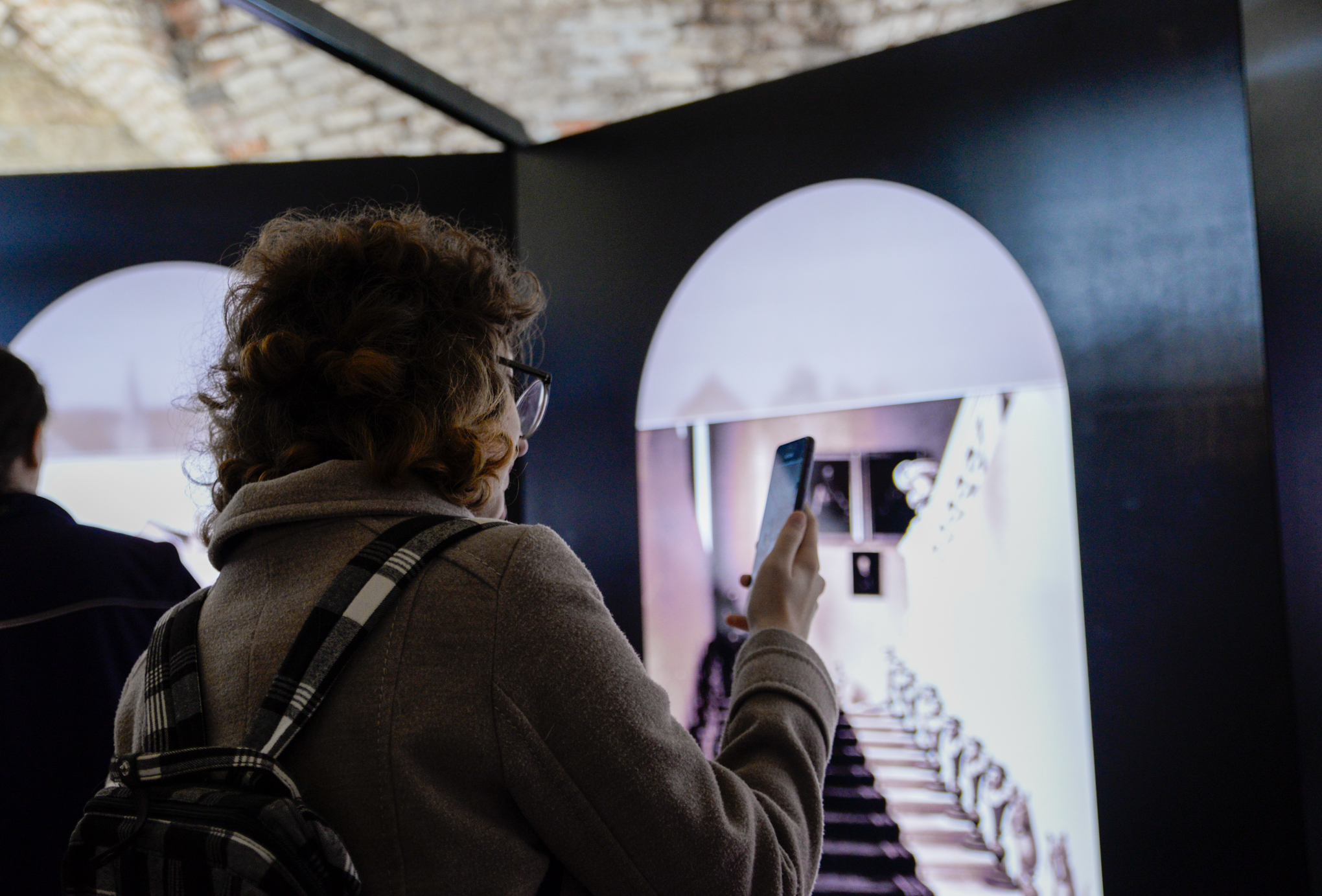 On Saturday, 22 October 2022, Bánffy Castle, Bonțida once again welcomed with open gates those interested in history and historic buildings, classical music and culture. The highlight of the Open Day was the inauguration of the Experience Room artistic installation, created as part of the European project Arts, Rediscovery, Traditions, Eclectic, Contemporary, Heritage – ARTECH, which took place in the presence of the project's international partners.
The Experience Room uses augmented and virtual reality technologies to offer visitors a unique experience: the animations developed based on nine archival photographs of the castle evoke the atmosphere of the past through certain moments in the life of an imaginary noble family, complemented by a virtual recreation of the castle's library.
The inauguration was followed by a classical music concert performed by Alexandra Făgărășan (piano), Adela Hania Moldovan (cello) and Mihai Oșvat (viola). The concert included the waltz "Pas Banale" composed by Count Miklós Bánffy and arranged by Daniel Patrick Cohen, as well as Cohen' own compositions and other works by established composers (Grieg, Shostakovich, Mendelssohn-Bartholdy).
Visitors had the opportunity to visit several exhibitions in the castle: they could admire the photographs of Kalló Angéla (Nutricia) who more than twenty years ago documented the castle's advanced state of degradation, the information panels of the Manor Houses and Castles in the Someș Valley exhibition that present the built heritage from the surroundings of Cluj, as well as the artistic installations of the Crafting Stories exhibition, created as part of the artistic residency organised at the castle in 2021. The programme also included guided tours, during which the visitors had the opportunity to discover the history and values of Bánffy Castle.
The exhibitions can be visited at Bánffy Castle, Bonțida daily during opening hours, while the Experience Room is open every Saturday between 10:00 and 16:00.
The event was organised with the support of the European Union through the Creative Europe Programme and of the Hungarian National Cultural Fund.