The current restoration project of Bánffy Castle, Bonțida
The aim of our latest application supported by the Bethlen Gábor Fund is the restoration of the structure of the main building and the restoration of the Neo-Gothic wing, as well as the restoration of the former carriage house and its use as a training workshop.
The complete structural restoration of the main building represents a great challenge, as it stood uncovered for 40 of the last 65 years, its walls have been damaged and its vaults have collapsed. This work will save the castle from collapse and will provide an opportunity for the restoration of the entire castle through additional grants.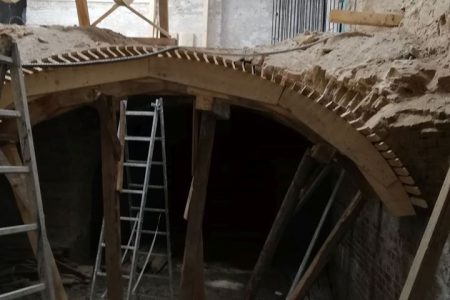 The complete restoration of the western wing also entails the creation of a Miklós Bánffy memorial space, where visitors will get acquainted with the concept of Transylvanianism, the work of the Hungarian Foreign Minister and manager of the Opera House, as well as with the circumstances of writing The Transylvanian Trilogy, but also with the challenges facing the establishment of Hungarian cultural life in Transylvania and the operation of its institutions. Naturally, we would also present the more than 700-year-old presence of the Bánffy family in Bonțida. Bánffy Castle is nowadays a significant objective of literary tourism, as it is included in the descriptions of several works by Bánffy. Miklós Bánffy, in The Transylvanian Trilogy, evokes the castle as a venue for the novel's events. English traveller Patrick Leigh Fermor had visited the castle and later vividly described what he had seen in his volume, Between the Woods and the Water – these reading experiences determine most of our visitors to seek out the castle.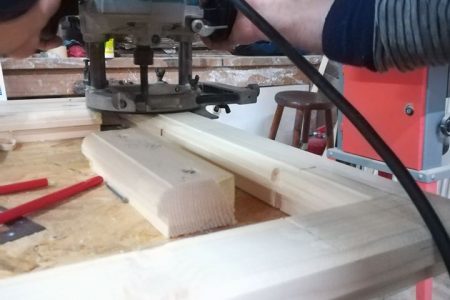 The upstairs quarters will be reserved for the Bánffy family, where drawing rooms and representative spaces will be furnished according to the documented historical interiors. They will be also open to visitors.
In the current court d'honneur, the former carriage house after the restoration, will be used as a  training workshop for cabinetmaking, traditional carpentry and joinery, as well as furniture restoration.